Team All Sport/Wendy's Member:
Peter Naylor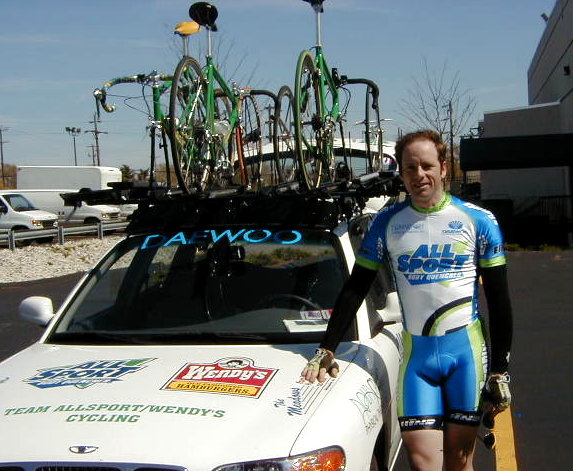 Click on any of the pictures for a bigger photo.

Peter Naylor's Statistics:
USCF Category 2, 30+ & 35+
Hometown: Lewisberry, PA


1999
° 1st Hellertown Criterium, Hellertown, PA

1998
° 12th in PA State B.A.R. Point Series (Masters)
° 8th State Crit Championship (Masters)
° 10th Suburban Cable Circuit, Lancaster, PA
° 11th Farmers Trust Crit, Lebanon, PA

EXTRAS
° Promoter of Roundtop RR in Lewisberry, PA



Click Here to return to Team All Sport/Wendy's HomePage.